Roger Pettingell Sarasota Real Estate
BENGALURU: That the cart has been put before the horse is not a panacea in all circumstances, and thus cannot be enough ground for an accused to contend that the entire proceedings stand vitiated, the high court said.
Putting the cart before the horse "at best, is an irregularity which would not impede fair trial to the accused or to the complainant. Hyper-technicalities in the form of irregularities cannot override substantive justice," the court observed in a recent order, while rejecting petitions filed by office-bearers of a real estate firm in connection with a Rs 390-crore cheque-bounce case.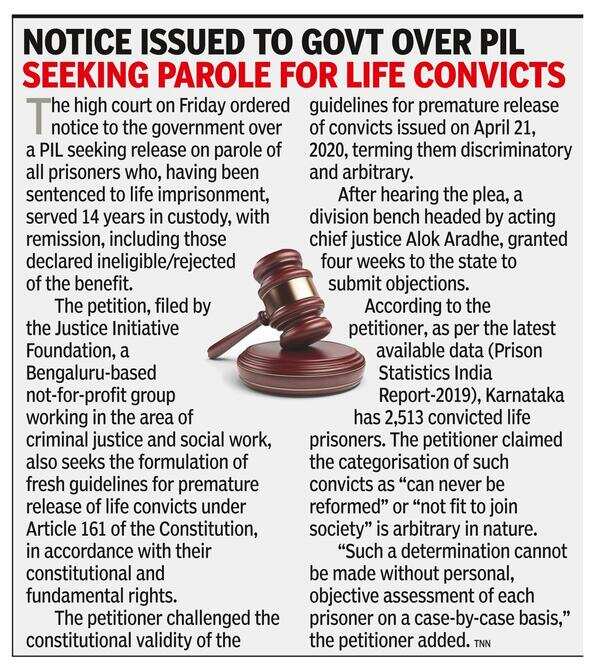 The court cited this with reference to the petitioners' plea to quash proceedings against them citing certain procedural infirmities in the case.
"A mammoth transaction of this nature being executed without passing muster through office-bearers of the company cannot be imagined at this juncture. The directors or the chairman cannot claim they are not privy to the enormity of the transaction between the accused and the complainant. It becomes a matter of trial for the petitioners to come clean if they are not involved in the transaction," justice M Nagaprasanna stated.
The judge pointed out it it would have been an altogether different circumstance if the directors had claimed they'd resigned from the company.
On the assertion that the cheques were issued as security and they are not against any legally recoverable or enforceable debt, the judge noted that the Supreme Court had already cleared this position, holding that these are disputed questions of fact and have to be tried in a trial.
OMR Investments LLP, Bengaluru, its partner, authorised signatory and some directors had challenged proceedings in the case registered against them before the 21st additional chief metropolitan magistrate court, Bengaluru.
Pardhanani Chatrabhuj Bassarmal, 82, special power of attorney, and his nominee MS Sahadeva Reddy had registered the complaint.
As per the complainant, a proposal was made that Embassy company would execute an MoU and a co-development agreement in respect of developing an immovable property in the SEZ. A request was made to the complainant to reinvest the amounts that he would receive by sale of equity shares in the project.
On December 6, 2016, OMR Investments LLP and the complainant made two loan agreements for Rs 490 crore. The complainant transferred the money in three instalments. Soon, a loan agreement was executed for refund of Rs 400 crore. A fresh deed of guarantee was also executed in favour of the complainant along with post-dated cheques for Rs 390 crore. But when these cheques were presented, all were dishonoured for want of funds.